cyber capitalism is trying to eject me into sub-space forever
please, deals, I have no moneys
The past month has been super stressful in the whole waiting game of seeing who will discount what, how much, and when. I feel like I've been staring at Wirecutter and The Strategist for some omnipresent shopping guidance for weeks now and have lost all sense of budget or reason. I don't actually "need" anything right now, except maybe a new computer, and I want to wait until this one dies first. Plus my laptop has a better processor than most of the newer ones on the market which defeats the purpose of buying a new one to me? The whole process is boring, and I wish companies didn't do planned obsolescence. The last time I brought my MacBook Air in they called it "vintage."
I did buy some stuff already and will probably buy more. I figured I would offer an outline of my brainspace right now in case you are also obsessing over holiday deals and want to chat with me about your strategy. Feel free to send me your own magnum opus of what you're gonna buy.
My general strategy is always buy through Ebates/Rakuten if possible, for a percentage cashback. Also, if you have a Chase Sapphire Card, there are retailer-specific deals you can activate through Chase to get an additional cashback. So you get points and double cashback if you play your cards right.
Household Stuff
I actually already bought a new bedding set from Casper - sheets are 50% off right now, so you can get really nice supima cotton Queen sheets for $60! I got a bundle set of sheets and a duvet cover for less than the cost of just comparable sheets elsewhere. This is a better deal than the Brooklinen sale at the moment, which is 20% off with the code BLACKFRIDAY. If you use a referral code for Brooklinen (like the one I just included), you get $25 off your order… which still means you'd be paying more than the Casper sale for a sheet set with no duvet cover.

Boysmells candles are also on sale right now, and as a bougie bitch I mostly use Boysmells, Byredo, and unfragranced prayer candles from the local bodega. You can get 10% off your order over $50 using the code VIP10 and free shipping over $40. I'm a fan of Ambrosia and the holiday candles.

One of my favorite retailers, American Two Shot, is closing, which is a bummer - I had my photo show there for Most Important Ugly (TBT) years ago, they're great people. I picked up a bunch of stuff from their Closing Sale, everything is 40% off right now. That means brands they stock - Nanushka! Hay! Areaware! GANNI! - are all 40% off, which is rare, and worth the splurge if you can make it. Reader, I bought several candles.
Beauty and Fashion
With that, I leave you with this absolutely cursed image of late-stage capitalism/bitcoin: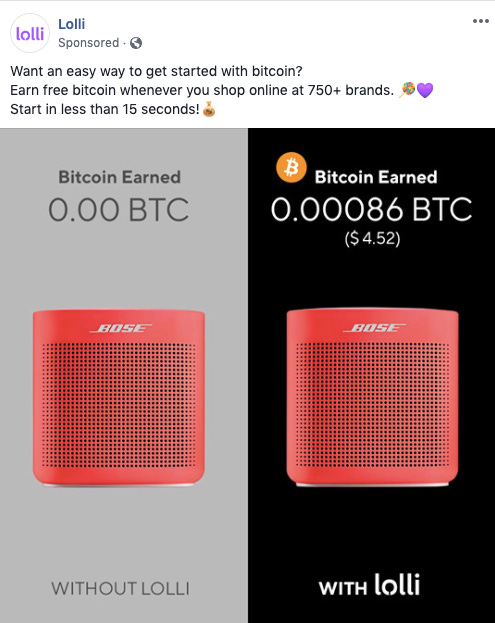 I would write about it but all that comes out is an endless scream. Bitcoin is a climate disaster. ANYWAY GOODBYE I'M GOING TO GO FINISH WATCHING THE CROWN NOW AND IGNORE MY FAMILY