Self Care Toolkit For Your Spiral
A roundup centering black women and then other people of color
Gonna cut to the chase: cue endless screaming. Anyway, I wrote this list mostly for my friends who are spiraling, but it is something I hope you - also hopefully my friends - finds useful, too. You are already inundated with news and terror. I hope this offers you some resources on finding space to breathe, room to sit with your feelings, as myriad and overwhelming and exhausting as they may be, and offers you some time to recover so you can get back to doing the work. This is the a long haul fight, it always has been.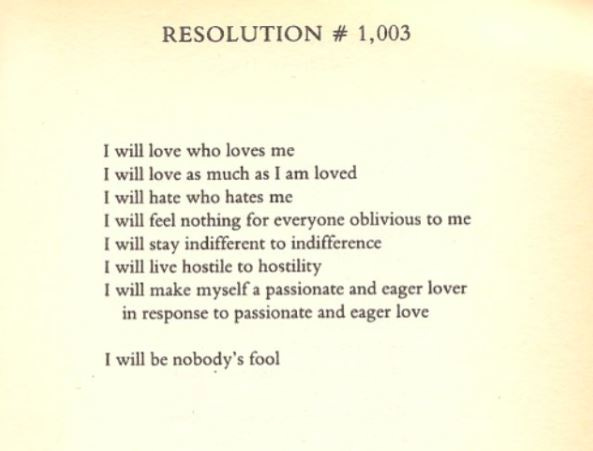 First, a resolution from June Jordan to set the mood…….
Physicality
Tinctures and Holistic Remedies
Mental Health Resources That Center Black People and other POC
Education
And remember…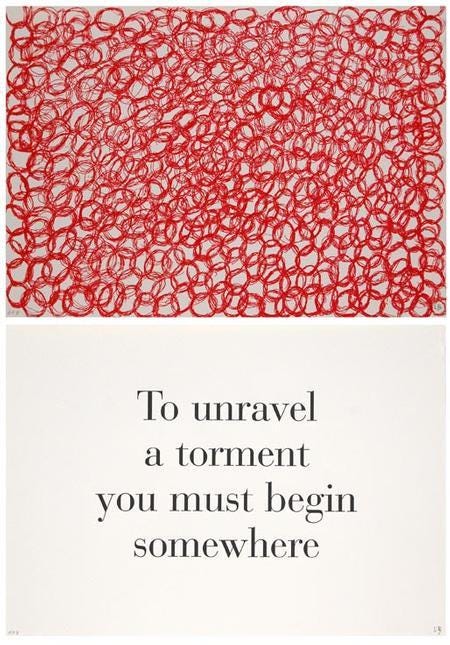 Louise Bourgeois, To Unravel a Torment You Must Begin Somewhere, no. 8 of 9, from the series What is the Shape of this Problem?, 1999
Please remember to breathe and drink some water. You are capable of helping, you are capable of learning, and growing, and holding space for the people you love. You are capable of making a difference, even as it takes everything to do. But you cannot do it all at once, forever, endlessly. Remember to breathe, manage your emotional tank, and get rest. OK? And then keep going. And then repeat.
Much love.
Arabelle